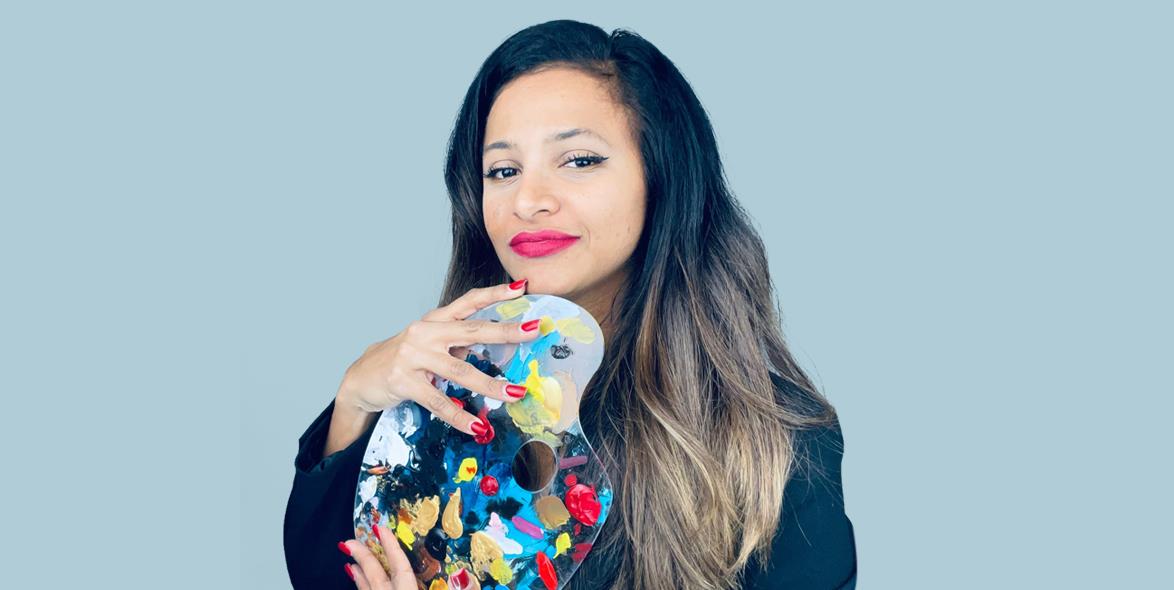 Natália Wyss Nunes was born in 1987, in Fortaleza, CE Brazil where she lived until she was 22 years old. Nowadays she lives and works in Zurich, Switzerland. She graduated in early childhood education and, after that, decided to study Fundamentals of Art at SKDZ in Zurich.

In 2019 she began her artistic career, selling paintings and giving painting classes in her company and companies that invite her to teach.

Her art has pop and realism features and she also works with abstract paintings. Natália is not limited to any style in her art, she mixes tones and shapes, both realistic and colourful.

She creates different pictures and also has sudden inspirations. She likes playing with different techniques like Acrylic, Oil painting, Watercolor, Coal, Ink, Resin etc.

From a family of artists, she had a lot of influence from her dad, who also painted. When she was young, she loved her art classes and felt a lot of empathy for Realism. That's when she learned how to do graphite drawings and later on, introduced the fine art of colour pencil painting to her work.

Up until today, Natalia expresses in her paintings her feelings, traumas and wishes introduced by others, who identify with her style.